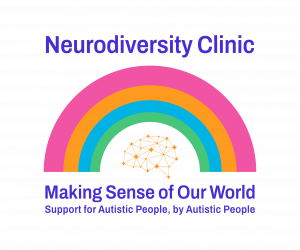 We are offering a paid peer clinic for anyone who would like to speak to an autistic adult on any topic. You may be a parent, professional, or newly identified autistic person who just want to consult an autistic person to gain their perspective.  You can read the biographies, availability and fees of our current peers below. We come from a range of backgrounds, experiences and professions.
Email us with what you want to talk about and we will match you with someone appropriate. We offer one off or ongoing sessions.
You might want to talk to us about:
Whether or not you are autistic
Getting a diagnosis
What our life is like as an autistic adult in a neurotypical world
Managing sensory needs
Autistic/non-autistic communication scenarios
Autism and mental health
Growing up as an autistic kid (which we all did)
Ideas to help other autistic children and adults
"I just wanted to say a big thanks to Tina for all her advice and support. I am 50 years old and I was diagnosed 3 months ago. I had found the process of assessment and diagnosis very emotionally draining and difficult. Tina offered me not only the understanding and support I needed, but also some practical advice, which was really helpful. I would recommend Tina to anyone who wants to talk through their feelings whether pre or post diagnosis. – Clare (August 2022)"
What we will do
Speak about our experiences as autistic people at your request
Read documents for you
Listen to your situation and provide an autistic perspective
Offer sign-posting to other services which can help with your situation
What we will not do
Provide clinical, legal or professional advice (even if we are qualified to do so)
Read documents or lengthy emails prior to the appointment
Offer therapeutic interventions
Book an appointment
Please email us at clinic@autisticempire.com with your availability and some information about what you would like to talk about. We will negotiate a time and platform for your appointment and then provide a means to make payment (either Paypal or bank transfer). Payment must be made in advance.
Online appointments are arranged via Google Meets. 
Offline appointments will be arranged in public in a non-confidential space.
Appointments can be cancelled up to 24 hours in advance. If less than 24 hours, we will not refund the fee.
Fees are charged at the base rate of £20 an hour, which is the basic pay recommendation of NHS England for Experts by Experience (service users who have lived experience of the topic or service they have been asked to consult on). Peers may charge higher rates than this as they wish.
Disclaimer
This is an experiential sharing service. Our peers do not offer professional or medical advice. Neither do we refer to professional bodies. You may experience a therapeutic effect as a result of this service, however, we are not therapists.
We are Autistic people who are here to listen and share our experience as Autistic people living in the world.
We welcome people at all stages of their journey, however "The Autistic Empire" and its peers operate from five principles which form the foundation our community is built on:
– Autism is an ordinary variant of human neurology.
– All autistic people are one people.
– We do not need a cure; we want solutions.
– Autism does not disable us; societies disable us.
– Autism does not excuse us from civility or personal development.
Please follow this link for the expanded version of these principles…
https://www.autisticempire.com/our-five-principles/
We suggest that before coming to your first meeting that you reflect on these principles. Perhaps they will raise interesting and useful talking points.
Please be mindful that we have a co-responsibility to hold a space that feels safe for sharing on both sides.
Please maintain anonymity when discussing anything that has come up during a session. Gossiping or oversharing can be damaging to all involved.
If you are in a state of crisis please contact a trusted person or professional before entering a session. We cannot take responsibility for your immediate wellbeing and would not expect you to do so for us.
If you need to rearrange or cancel a session then please do so with more than 24 hours notice. We may need to do the same. This is so we may all respect one another's time and get the most out of the session.
We greatly look forward to meeting you and we hope to help each other along our journeys.
Kind Regards
The Neurodiversity Clinic
Peers currently available:
Radostina Hubenova – Tina
(She/they)
(In Bulgarian, everything is gendered so if someone is using an adjective it will be feminine gender, but referring to me directly is they. In English, which does not have gendered inflections, it doesn't really matter.)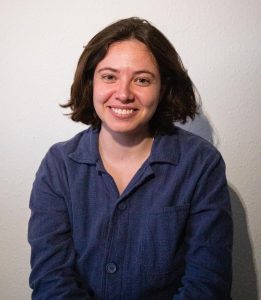 Tina works as a psychologist in Bulgaria, providing group therapy for school children. They were an Autism Keyworker in the NHS where they worked with young people who are at risk of hospital admission or have already been admitted to a hospital. They hold an MSc in Early Intervention in Psychosis at Kings College London and a BSc in Clinical Psychology in University of Kent; where they researched autism, psychosis, trauma and child psychology. Tina discovered that they are autistic while working as an Assistant Psychologist in a school with autistic children whose experiences mirrored their own. The therapeutic methods she employs emphasise on explicit and authentic communication where experiences and feelings are named and processed without judgement. Tina is currently researching and discovering their own positive autistic identity and believes in the power of shared social identities as a way to build positive mental health and wellbeing.
Location: Bulgaria
Timezone: GMT
Availability:
Online – Weekdays 3-5pm slots, Saturday all day
Ted Rogers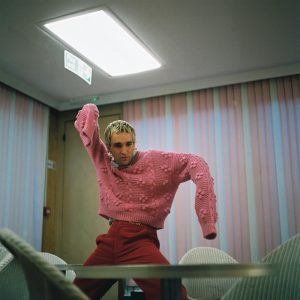 (They/Them)
Ted is an Autistic human living in
 Margate, Kent.
They identify as non-binary, queer and neurodivergent.
By profession Ted is an Artist and Movement Director, working across film, theatre and music.
Ted is a keen homemaker and interiors enthusiast. They care greatly about space, atmosphere and people.
Their special interests include:
– Philosophy
– Music
– Spatial arrangement
– Atmospheres
– Interior design (with a particular love of chairs)
– Cosmology
– Neurodivergency and it's creative manifestations
– Scented candles
– Domestic Lighting
– Conversation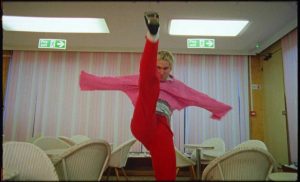 They are happy to talk about:
– Themself
– Most things
They dislike:
– Small talk
– Oppressive conservativity
– Badly lit spaces
– Television series (apart from Star Trek Discovery)
Based in Margate, UK
Sarah McCulloch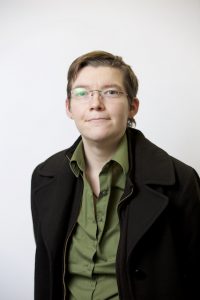 (She/her)
Sarah is the founder of the Autistic Empire and an occupational therapist. She has worked as the senior OT in an autistic special school and is currently the Senior OT ASD specialist in a London NHS mental health trust, with experience across a range of acute mental health and community settings. Sarah passionately believes that autistic self-identity is the key to autistic wellbeing, that the majority of autistic people have yet to realise that they are autistic, and that the liberation of autistic people will come when someone can say, "I am autistic", and everyone understands what that means. Sarah realised she was autistic in 2007.
Additional labels: ADHD, dyspraxia
Areas of interest: Autistic identity and journey, sensory experiences, autistic women and masking.
Watch a talk by Sarah on autistic identity and community for Autistic Pride 2021: 
https://www.youtube.com/watch?v=6gsHl6JaQiM
Listen to an interview with Sarah about her work as an OT in an autistic special school:
https://learnplaythrive.com/podcasts/cultural-bilingualism-the-autistic-empire/
Location: Chelmsford, UK
Timezone: GMT
Availability:
Online – Weekdays 5pm + 8pm slots, Sunday all day
Offline – Sundays 12-5pm in Chelmsford (60-90 minute apts only)