Autistic Pride Day is a global event celebrated widely online and offline on or around June 18th every year. Due to the COVID-19 outbreak in March 2020, nearly all offline Autistic Pride events have been cancelled for the foreseeable future.
To look forward to the day we will be able to freely celebrate Autistic Pride without restrictions once more, the Autistic Empire has released a high-resolution, professionally designed, autistic pride flag under the Creative Commons licence permitting any use of this flag, including commercial use, as long as attribution is made to the Autistic Empire.
The infinity symbol represents neurodiversity, the rainbow represents the pride movement. Gold is used by autistic advocates as the chemical symbol for gold is Au (from the Latin aurum). Gold is promoted as an alternative to non-autistic-led groups designating colours such as blue as a symbol for autism.
Feel free to use the autistic pride flag to make flags, banners, badges, print it, redesign it, sell it – it's yours, forever.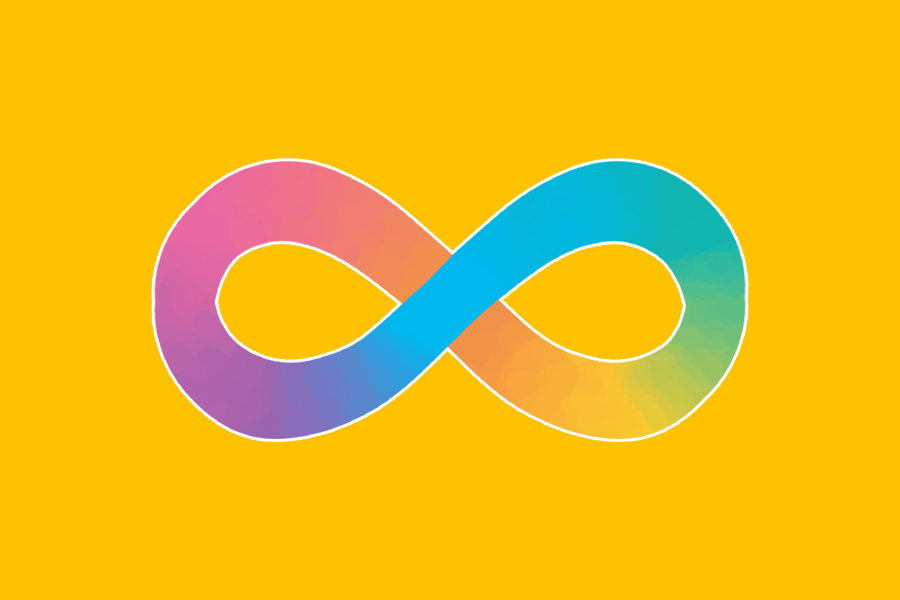 For more information about licencing and the history of autistic pride, please see our Autistic Pride page.